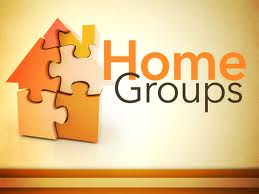 Our home groups are open to all, not just members of St James.
One of the most compelling reasons to join a home group is the sense of belonging you get. To be a part of something interesting and enriching where you also feel loved, respected and know you can relax and be fully yourself is important to us all. Add to this the opportunity to deepen your understanding of the Christian faith through shared discussion and experience and you have a good mix for long term - and potentially deep - church friendships too. Home groups offer confidential settings where the discussions are real, the care is genuine and good fun can be had!
In our churches we have a variety of home groups offering different contexts and different ways of sharing; some with food central to the meeting, some with a classic Bible study approach and some with a more informal feel, but all with one thing in common: they offer opportunities for real fellowship where you can grow together in love and trust whilst encouraging and supporting each other on your individual and shared Christian journeys.
Home groups can be as different as the people who participate, so do feel free to try different groups and find one that suits your needs. Do not be afraid to move around until you find the right one for you and please consider joining one - I know you'll be glad you did.